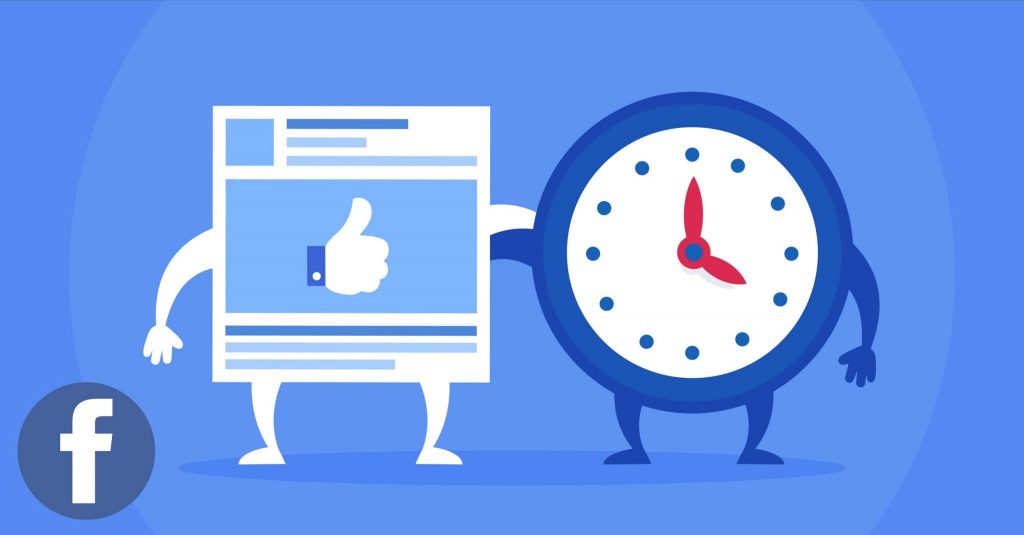 If you want to get more likes on your Facebook posts and wish to reach a broader audience, finding the best time to post will help. The timing of your posts plays an important role in boosting your reach on the Facebook platform.
But deciding the best time to post on Facebook can be challenging, especially if you are not familiar with various tools or features of Facebook.
Posting at a specific time can help enhance your reach, and help you get more likes and engagement. It will help increase your brand presence and make your brand grow on this platform.
So how to determine the best time to post on Facebook? Don't worry, we've got you covered!
The Ideal time to post on Facebook: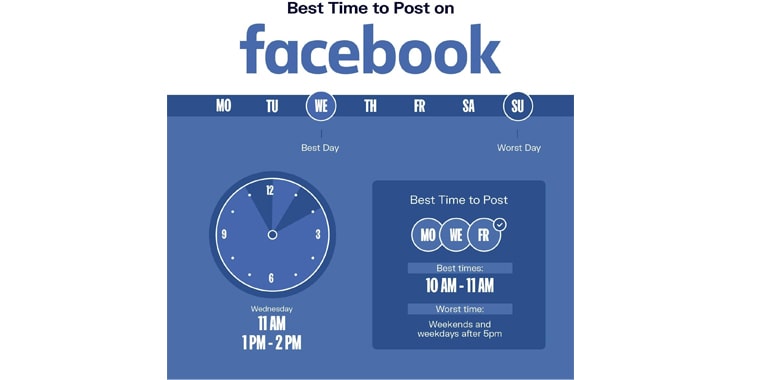 According to a study done by Hootsuite, the ideal time to post on Facebook is between 8:00 AM to 12:00 PM. They used 30,000 posts on social media and noted their different timings to see which of them lead to better engagement. And they find out that the universal best time to post on social media is 10 AM and the best days for posting are Tuesday, Wednesday, and Thursday. Also, the ideal best time to post on Facebook is between 8:00 AM to 12:00 PM with Tuesday and Thursday being the best days to post to generate engagement and boost your reach.
Keeping this time slot in mind, now the work is to find your specific time for posting on Facebook between 8:00 AM to 12:00 PM on Tuesdays and Thursdays. Analyzing the performance of your posting, and then rescheduling the posting time.
Find when your Target Audience is active online: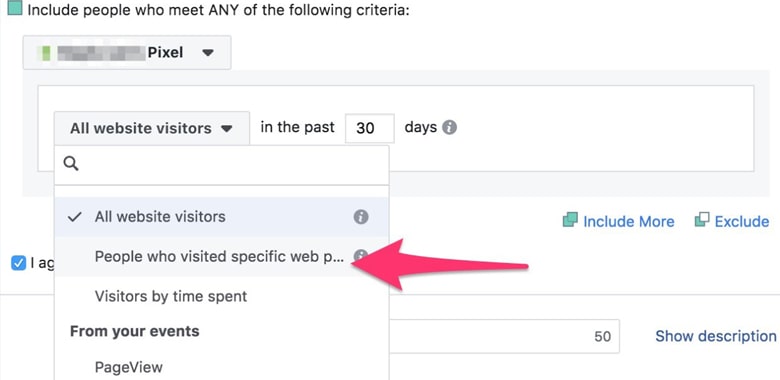 Before you decide the time to post, analyzing when your target audience is most active will be helpful. When you know the time when your audience is active online, it increases the chances of them coming across your post, and even the chances of them liking, responding to your post, or even sharing the post. You can try out posting on different posting, and then see which posts got the most attention, and this is one way to determine the time when the audience is most active online. But you have to take the help of some tools such as Facebook audience insights or Facebook ads manager where you can easily find the information on the number of users that are connected to your post at a certain time.
Shortlist the best Performing Posts: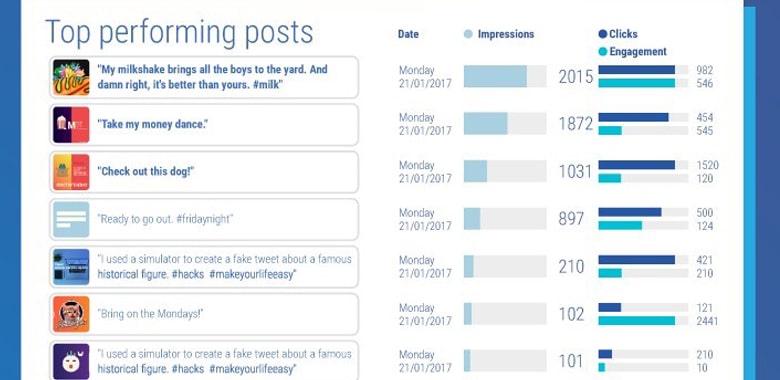 A simple trick to know the best time for Facebook posting is to review your current or even older posts. Go through the older posts, and see which posts got more likes, shares, and responses from the audience. Seeing the time of the posts that performed well previously will help in deciding the time for your further posts since it is the time when your target audience is more willing to engage in your posts. There is no dearth of tools available to help you in checking the performance of your posts, as you can use Facebook page insights to see how your posts are performing. This will not only help in finding out the ideal time for the post but to also know the type of content that audiences like and that help you get more reach.
Find the Time zone of your Target Audience: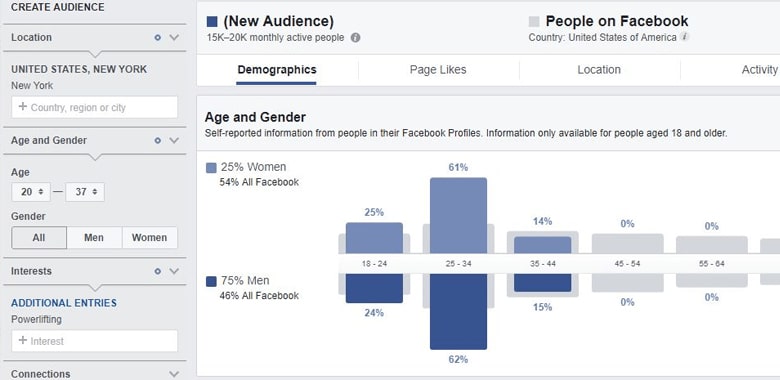 No matter how interesting or high-quality your content is, if you are posting at a time when the audience is not even awake, the efforts will go wasted. So if most of your target audience resides in a different time zone, then you have to post it according to their time zone when they are active and awake, and more receptive to your content. You cannot target all the audiences from different countries and time zone, so it is better to target a one-time zone or audience at a time, and get results for your engagement and reach on Facebook. You can also create a custom audience on Facebook and get all the related data to determine the best time to post on Facebook.
Spy on your Competitors: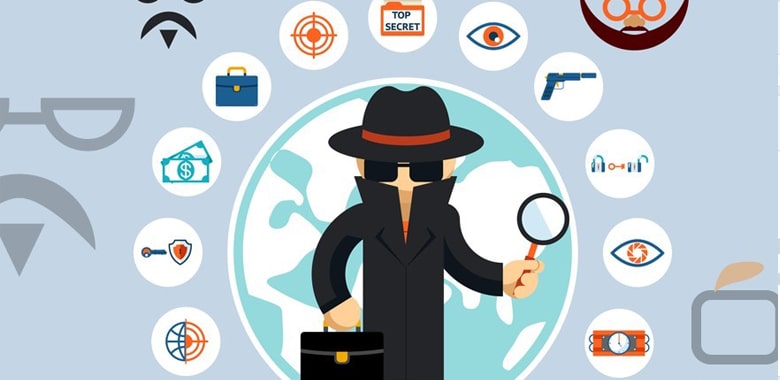 Observing your competitors on Facebook is important, not necessarily because you want to compete with them but for your own benefit. Analyzing their time for posting will help you in finding the best time to post on Facebook. Also, observe the response their posts get, or the kind of posts and their timing when a certain post gets the most engagement. There are chances that you and your competitor have the same audience, so the timings when their post spikes, probably are the timings when your posts will also get noticed. It is not just watching what's working but also observing the posts that are not working, so you don't make the same mistakes.
Conclusion:
To make your brand appear reliable, being consistent with your posts is the key. Not just posting consistently, but also engaging with your audience frequently to boost your reach on Facebook. All in all, observing when your audience is most active will help you find the best time for posting since it is the audience that is going to see your posts. Besides posting between the best time for posting on Facebook (according to Hootsuite), you have to work through different timings for posting, since there is no single miraculous timing.