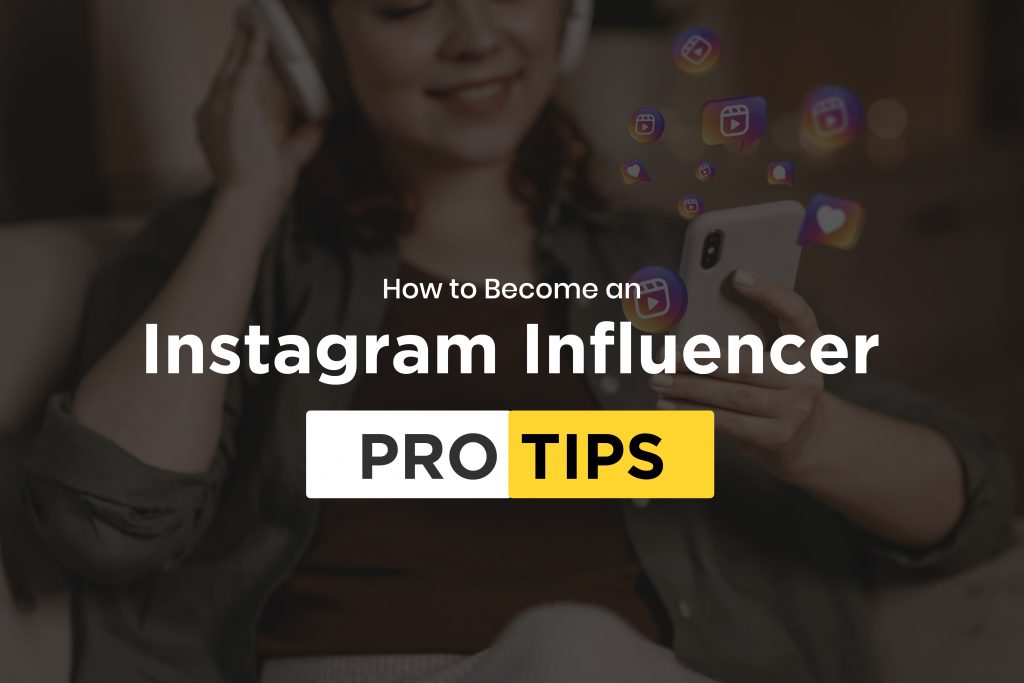 If you are willing to become a successful Instagram influencer then it has never been easier. Top marketers are investing a larger portion of their marketing resources in social media, with Instagram continuing to lead the influencer drive. The platform's ongoing success is anticipated to continue as long as users are drawn to Instagram's range of visual material.
We have some excellent tips and methods that can help, whether you're ready to increase your Instagram followers or you're already trending but want more Instagram likes. It's no secret that influencers now use Instagram differently than they did a few years ago. The days of sharing a lovely picture with a three-word caption and seeing a huge increase in Instagram followers are long gone. Massive Instagram growth is more difficult than in prior years, yet it is still feasible.
An Instagram influencer is, to put it simply, someone who has developed an active following on the social media site. You do not need to have a minimum number of Instagram followers to be considered an influencer. However, we are mentioning a few tips for you to increase your Instagram followers and become an influencer.
Tip # 1 Choose Your Ideal Audience
One of the first steps you should take when entering the world of Instagram influencers is determining your target market. You should have a general notion of the kind of material you want to produce; the only thing left to do is choose the audience.
Take into account their social media preferences, demographics, and the media they are most likely to consume. Consider your ideal superfan and what appeals to them about your page as well. To maximize your growth and engagement, you may then concentrate on tailoring your content to your desired target demographic.
Tip # 2 Make a Creator or Business Profile
Instagram is dominating when it comes to social media sites for high influence. Over 2 billion people use Instagram each month, and half of them use Instagram Stories every day. One choice is to separate your social media accounts into a personal account and a creative account. By doing this, you can share personal information on a sister account while maintaining a business presence that is completely focused on brand partnerships and potential collaborations.
Fans will be able to locate both profiles easily if you use a similar Instagram username and profile image, but you should concentrate your marketing efforts on your creator account. As you'll see in the next tip, many influencers link between accounts in their profiles!
Tip #3 Optimize your Instagram Bio
While it can be difficult to stuff as much information as you can into your Instagram bio, the majority of big-time influencers keep it short and sweet while advertising their brands and other social media profiles. A short bio is more likely to be interacted with than a paragraph of text that many people would just scroll through, especially on platforms like Instagram where the audience consumes content quickly. The tiny but powerful bio you have on Instagram. By improving it, you can increase the visibility of your account and potentially make it simpler for you to gain Instagram followers.
Tip #4 Be Consistent
It might be challenging to maintain a regular posting schedule, especially if your life outside of Instagram is anything but regular. However, maintaining a regular schedule is crucial for building familiarity and trust with your audience.
Consider your material to be a TV program that airs at a regular hour so that viewers may dependably tune in. Your audience will be more inclined to tune in and interact with you if they know when to anticipate your material.
Being consistent is essential if you want to grow on Instagram and maintain your Instagram followers' attention.
Tip #5 Decide on a Feed Aesthetic
You probably browse reels or feeds on Instagram that contains entertaining videos and images. You want to make an Instagram account with a specific aesthetic that your audience would find appealing.
Additionally, you ought to stick to a consistent aesthetic theme for your posts (and profile images). This calls for maintaining a unified aesthetic across your Instagram account, including a captivating Instagram bio. It is clear that the style and tone of each post are the same. This makes it easier for your followers to spot your material in their Instagram feed.
Tip #6 Use Relevant Hashtags
On Instagram, hashtags are a crucial tool for engagement and discovery. The use of a hashtag is important as it increases the reach of your post. Which hashtags to use ultimately depends on who your target audience is. When performing hashtag research, always look on for these two issues: Whom are you attempting to target and what are they searching for online? Use hashtags that your ideal follower could be looking for or using, says the expert. You can tell if your target demographic is utilizing a hashtag by taking a short look at the types of photographs that are using it.
Tip #7 Create Quality Content
For upcoming influencers on any social media site, this is a crucial component. Your Instagram followers count will decrease if you post mediocre content. Better content will increase your shareability as well as engagement, a crucial indicator of Instagram influence. High-quality Instagram post creation is a skill that must be honed through time and with practice, just like anything else.
Tip #8 Show up on Stories
The majority of users on Instagram watch Stories every day, making them a platform fixture. Making Reels or uploading Instagram Stories can be intimidating, however, this might be a fantastic strategy to get new Instagram followers because the algorithm for delivering Stories differs from that for regular posts.
Instagram Stories may feature both photos and videos and display them in a slideshow format. This content is accessible for a full 24 hours, so if you can post regularly, it will help you maintain contact with your audience.
You may generate content for Instagram Stories in real-time and keep up with current events. You can use them to provide an inside look at your everyday activities, to elicit discussion, or even to directly ask your audience what they would want to see from you.
Frequently Asked Questions:
Here are some solutions to frequently asked questions for folks who wish to learn how to earn money as an Instagram influencer:
How much do Instagram influencers make?
An influencer's income fluctuates greatly based on their fame, stature, and commercial viability. For targeted posts, you might assume that influencers earn around $10 for every 1,000 followers.
Influencers can get several hundred bucks for a targeted post if they have up to 100,000 followers.
There are no bounds for influential people on a large scale. According to some estimates, celebrities can make tens of thousands of dollars, hundreds of thousands of dollars, or even a million dollars from a single sponsored post!
How hard is it to become an Instagram influencer?
It's really difficult to become a full-time Instagram influencer. It demands a significant time commitment in addition to some luck.
You can start establishing a following by adhering to the advice in the post, such as being consistent and choosing a marketable niche, which should provide you enough power to monetize. On Instagram, there are about 37 million influencers, but only approximately 5% of them ever reach a six-figure follower threshold. If you want more Instagram likes then you need to step up your game a bit.
How many Instagram followers do you need to become an influencer?
Regardless of your expertise, you typically need at least a few thousand followers to become a legitimate influencer and start making money. You might be able to secure a sponsored post opportunity for a specific topic with just 2,000 Instagram followers. To be taken into consideration, you probably need to have 10,000 or more Instagram followers.
Conclusion
Instagram is an ideal platform for expanding your audience, promoting your brand, and establishing yourself. There are numerous procedures to follow in order to launch your Instagram page successfully, but if you do so and become familiar with your analytics, you'll soon start to notice an increase in your Instagram followers and likes.