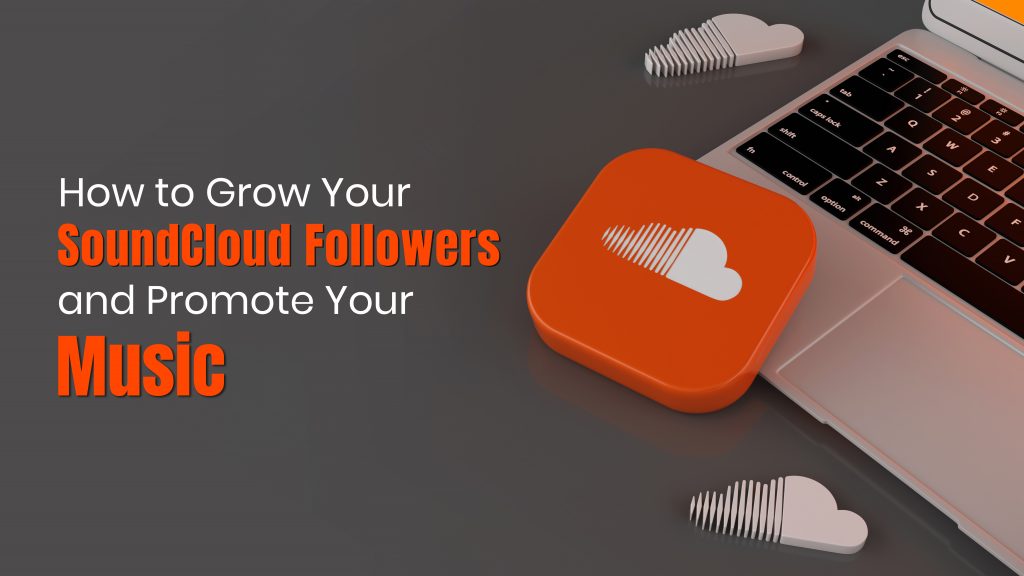 Growing followers & a fair fanbase on SoundCloud is not as simple as it seems. SoundCloud is indeed an excellent platform, and many users have found it convenient to use. It has helped various artists in growing up their music. Thousands of artists have been discovered by this platform in past few years.
But how did they actually do it? Well, they simply grew their followers who made them stars today. Followers play a significant role in making a music chartbuster. Hence, all you need to do is to increase your followers on SoundCloud to promote your music and make it a chartbuster of all time.
So how can you grow your followers? Is there some specific tricks or rule that helps you in growing your followers to promote your music? We'll answer all these questions in this article.
Let's start!
Growing followers on SoundCloud is not rocket science. The music is should not be monotonous. It should be felt to be new. If you have an excellent track or melody, you're good to go with your dream.
Here're some tips that will help you in growing your music on SoundCloud.
Use a unique name for your profile: Name is the most influential thing to remember a person or an article. People remember everything by its name. So use a unique name for your profile. It should be new, and easy to remember. Something that people can pronounce or does not need to be revised. It should not be too large or small. Your profile name ought to define your music and should touch the heart of listeners.
DJ camel is an Australian artist. He is a successful musician and has performed in various music events. But when it comes to finding him on SoundCloud, the task becomes very hectic. He chose Lemacjd as his SoundCloud name. Lemacjd doesn't make any sense. It does not even define him or his music. Eventually, the name has no meaning. Hence, always use a relevant name while naming your profile.
Add attractive bio: Though your profile name plays a major role to draw the attention of people, what entices people to follow you is your bio. The bio creates a good appearance on followers. It shows how well you can perform & how melody you can post.
You can brief your experience in the music field, your association with any music company, awards you have won and so forth.
Add your contact info: Your contact information is equally important as your bio. A SoundCloud profile with no contact info seems unethical or vague. Your contact info enables people to find you to collaborate with you.
Add other social media accounts to your SoundCloud profile: Many of us use at least two or more than one social media accounts such as Facebook, Instagram, Twitter, etc. So if you add them to your SoundCloud profile, it will indicate your followers to follow you on your SoundCloud profile. SoundCloud allows you to create as many links as you can to add them to your Profile. Hence, adding other social media account links is a good move to increase your followers.
SoundCloud also allows you to share your music. By using your other social media handles, you can share your music to promote it among various users.
Upload as much music as possible: Visitors will only visit your profile if you have a myriad number of playlists or music on your SoundCloud. It is simple & straightforward to upload a piece of music on SoundCloud. Just visit your profile and click on the button "choose a file to upload" Select the file or music of yours that you wish to upload.
There're many tricks that you can apply to grow your followers and promote your music on SoundCloud. You can focus on the type of music people enjoy. You can record a high-quality song that reaches directly to the heart of the audience. You can apply the abovementioned tips to promote your music and gain more followers.