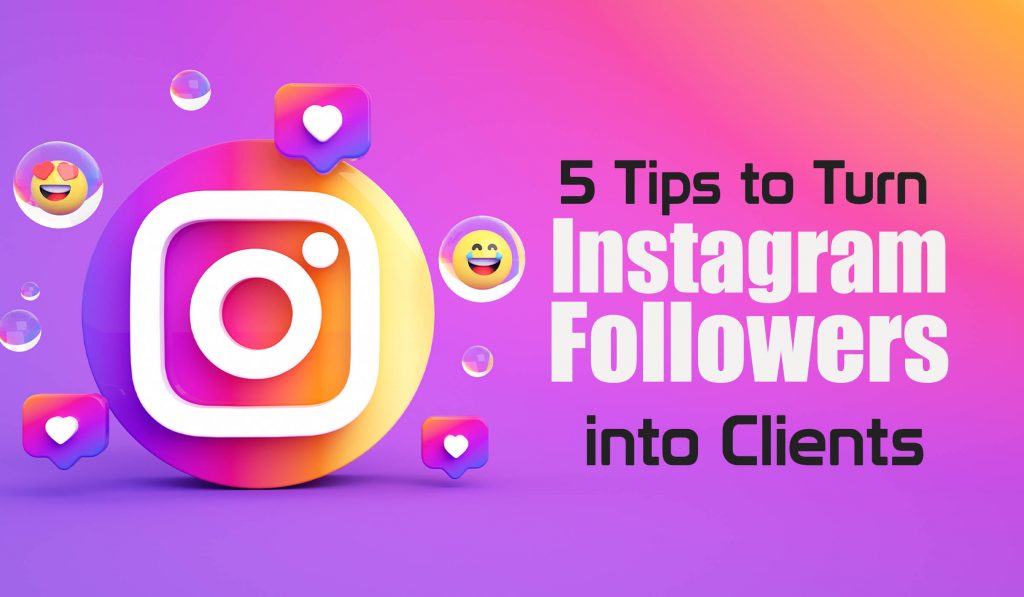 Instagram is a powerful tool that can help turn your followers into clients. By being more productive on social media, offering promotions to followers, highlighting your customers, and being active in the community, you can reach out to potential clients and build relationships that lead to conversions.
1. Be More Productive On Social Media
If you want to be more productive on social media, start by scheduling your posts. This will help you stay on track and make sure that you're posting regularly.
Try to focus on quality over quantity. It's better to have a few great posts than a ton of mediocre ones.
Be sure to interact with your followers. Like and comment on their posts, and answer any questions they may have. By being more engaged, you'll build stronger relationships with your followers and turn them into customers.
2. Offer Promotions to Followers
Offer your followers exclusive discounts and promotions that they can't find anywhere else. This will show them that you value their loyalty and appreciate their business. Be sure to promote these deals heavily so that your followers don't miss out. You can promote your deals through social media, email, or even physical advertising.
3. Highlight Your Customers
Your customers are your best asset. By highlighting them on your Instagram account, you're not only showing off the great work they've done with your products or services, but you're also building trust with potential new clients. When people see that you have happy customers, they're more likely to do business with you.
4. Be Active in the Community
It's important to be active in the community if you want to turn your Instagram Followers into clients. By being active, you show that you're interested in what others are saying and that you're willing to engage with them. This can help build trust and rapport, which are essential when trying to convert someone into a paying customer.
Here are a few tips for being active in the community:
Join relevant conversations and offer valuable insights
Share interesting content that your followers will find useful
Respond to comments and questions in a timely manner
Seek out opportunities to collaborate with other users
5. Reach Out to Followers Individually
It can be easy to forget that social media is, at its heart, a way to connect with other people. In the hustle and bustle of promoting your business and trying to attract new customers, it's important to remember to reach out to your followers individually. This personal touch can make all the difference in turning a casual follower into a lifelong customer.
There are a few simple ways to reach out to your followers individually.
Take the time to respond to comments on your posts. This shows that you're listening to what your followers have to say, and that you value their input.
Send out personalized messages when you can. A quick message thanking someone for following you or congratulating them on their recent purchase can go a long way in building a relationship with a customer.
Don't be afraid to offer help or advice when needed. If you see a follower struggling with something, offer your assistance. This will show that you care about more than just making a sale – you want to help your followers succeed.

By taking the time to reach out to your followers individually, you'll build stronger relationships and turn more of them into lifelong customers.