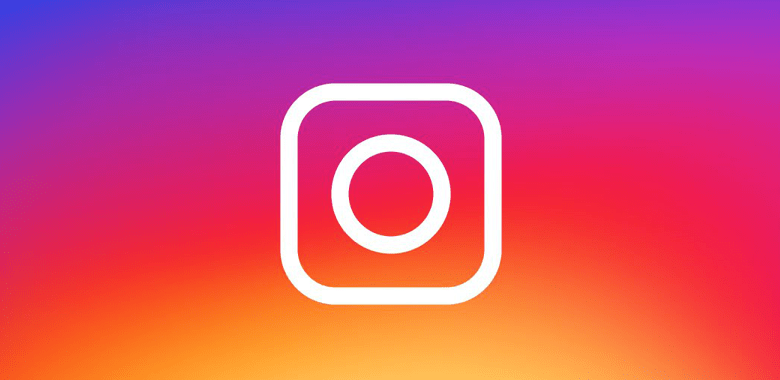 Instagram is a rapidly growing social media platform with more than a billion monthly users. It is considered one of the topmost social media platforms for generating engagement and building social communities. No wonder why so many businesses want to know tactics to raise their Instagram marketing game.
Growing your Instagram account and followers is no cakewalk as the competition is fierce with a lot of businesses having creative and competitive accounts. Even the Instagram Algorithm is clever and keeps on upgrading itself so that no one gets it completely. But the situation is not utterly hopeless if you wish to grow likes and followers on your Instagram.
The Instagram algorithm is your friend, not a fiend. First, work to understand the algorithm enough to use it in your favor. You don't have to master it or be scared of it since people assume it is the tough algorithm because of which their marketing efforts are going in vain. Gathering the basic information of the algorithm can help your account grow fast with minimal effort.
Following the right guide and tricks, you would be able to increase your likes, followers, and bring in high conversion rates. To assist you with your Instagram marketing bandwagon, here are the smartest tips to boost your brand in this highly competitive online marketplace.
Optimize Your Profile:
Optimizing your Instagram profile is one of the most common yet underused tricks to grow Instagram engagement. It is important to have an Instagram business account if you are promoting your brand or business. A business account gives more control and options to fine-tune your Instagram strategy by offering Instagram analytics.
Take care of the main aspects of your Instagram business profile-
Add accurate contact and address information as it is used for geotagging your geographical location.
Details of your business accurately describing the value proposition and unique selling points of your brand.
Fresh offers or discounted offers persuading customers to visit your site or connect with your brand.
A link to the website that lands the users on the home page or landing page.
A contact button where the users can easily reach and communicate with you.
Another great advantage of a business profile is the option for beta testing the upcoming features, however, not all business profiles get this feature. Business Instagram accounts can run ads, which means more audience, more likes and followers, and better conversions.
Collaborating with Micro-Influencers: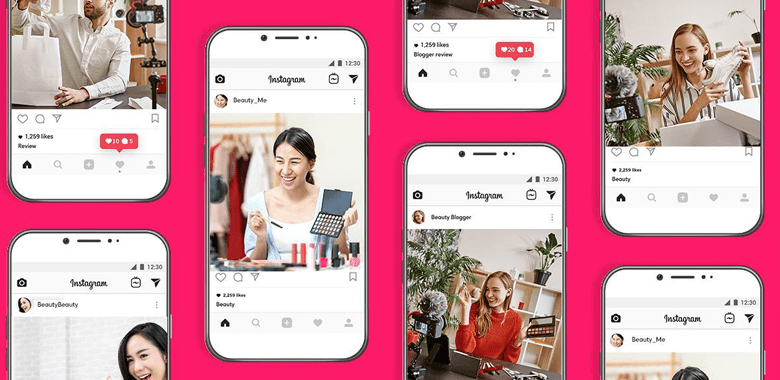 For getting more likes on your Instagram pages, collaborating with micro-influencers might be the best option. Famous influencers with millions of followers are appealing, but they might not be the best option for increasing your audience. These influencers already collaborate with a lot of brands and if yours is a budding brand, there are fewer chances of your brand getting more attention from their followers.
Also, if you are new to Instagram marketing, then micro-influencers with around 90k to 900k followers will give your brand just the right engagement and organic reach. Teaming up with small influencers, and you can effectively engage with their micro audience base and gain more followers.
Create Authentic and Quality Content: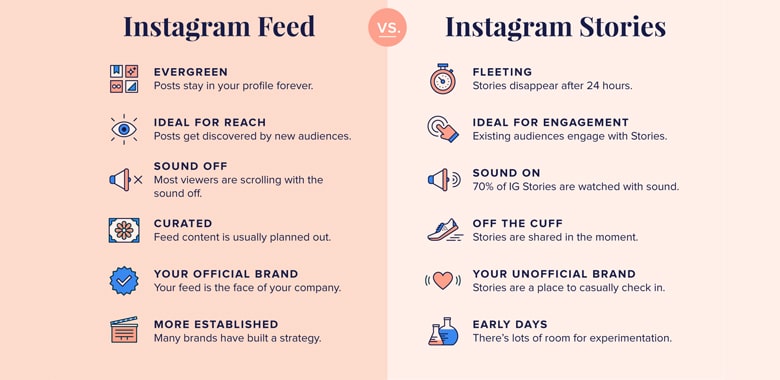 The aim of the algorithm is to deliver its consumers the content of the highest quality and relevance. It works to personalize the most engaging content for each user. The algorithm takes account of the past activities of the users and uses that data to intelligently surmise what a particular would love to see in their feed.
So here, your job is to conform to the algorithm requirements, and for this, the best thing you can do is create high-quality content that actually helps the audience in making their life better. Don't produce content just because you have to post multiple times, instead, strategically create information-rich content that delivers value to your audience and helps grow likes and followers. Also, share your post in your own community to get more engagement as the algorithm pays attention to the posts with maximum engagement.
Make Instagram Reel: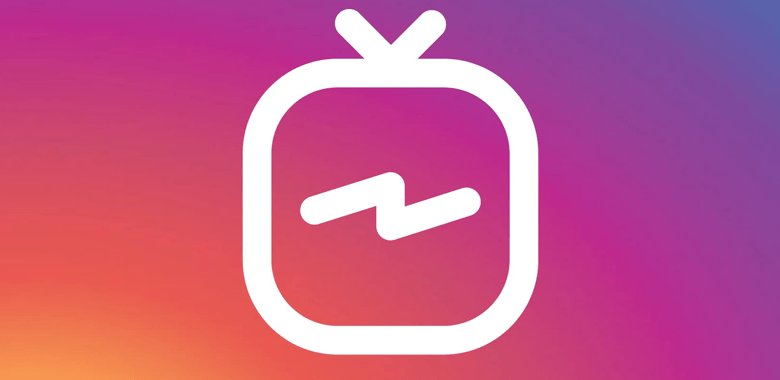 The importance of making great Instagram stories for Instagram marketing is known to all, but here is another not-so-famous version of it called Instagram reel Before this tool of social engagement becomes too popular or overused, you might want to try making your video content. Videos get better engagement than posts, and if you are already producing video content for other purposes, posting some of it by cutting or merging on reel is not much effort. Promote the Instagram reel on your IG posts or stories in form of teasers or snippets. Create your Instagram reel and get more engagement and followers on your Instagram this year.
Socialize and Interact with Others: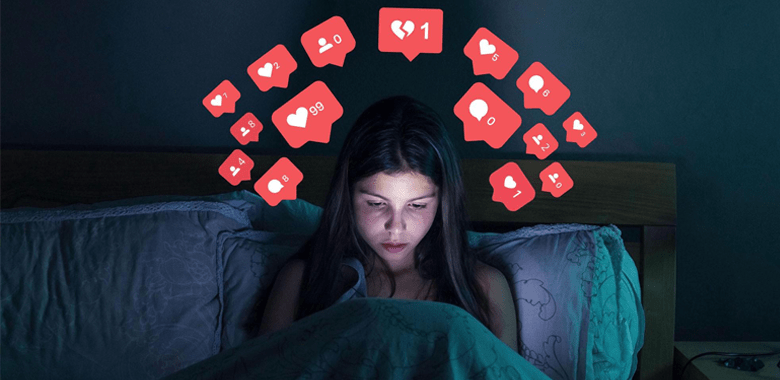 Instagram is a platform to meet and connect with people, and that is what your brand should do to get more engagement. It is not only about responding to the comments but also commenting to initiate interaction with others. Find people or communities that share common interests and begin sharing your thoughts in order to grow likes and followers. For instance, if you are promoting a makeup brand, then start liking and commenting on posts related to your niche. It is easy to find people that are already talking about your profile topics a lot, find them, and interact with them. And here you stand, all ready counting the number of increased likes and followers.
Opt for Longer Captions: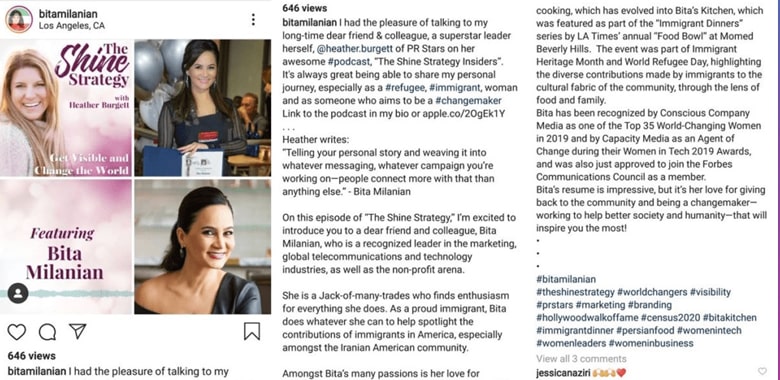 Instagram is all about images and visuals, but lately, longer captions are becoming a trend and a great way to capture the attention of people. The audience loves to know more about your brand, especially, the long descriptions emoting something and not just promoting a product. They want to know your aspirations, your past, and any information that will help them connect with your brand on a personal level. A long caption with at least 50-60 words is likely to give your brand more traction than a single-sentence caption.
Host Giveaways or Contests: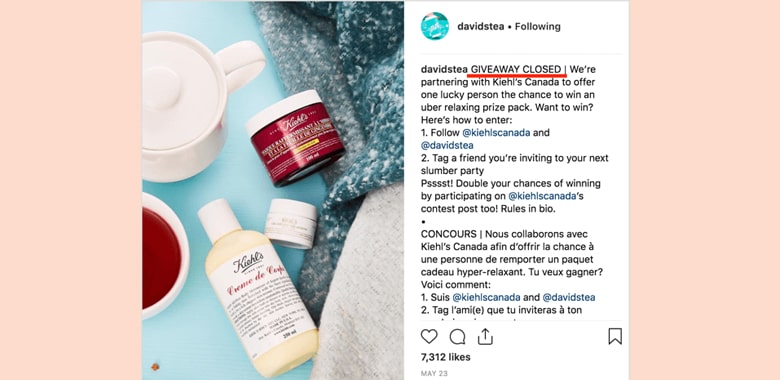 Giveaways and contests are some of the best hacks for Instagram marketing to get the audience extensively engaged with your brand. You can partner up with another business to host a giveaway. And get robust engagement on your Instagram in a short time. Collaborate with a brand with similar interests as it is likely to benefit both brands in getting high-quality followers. Ask the users to like the post before they participate in the giveaway or contest.